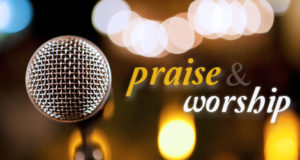 The purpose of the music that God gives us is to exalt His Name and proclaim His glory. Each Sunday we gather to worship, employing music in a blended style of worship that includes modern worship songs as well as hymns from the ages. Our hope is that any person worshiping with us will find music that is Biblically sound, musically excellent, and uplifting to the mind, heart, and soul.
In addition to congregational worship, we also have musical opportunities for all ages throughout the year. Sanctuary Choir is currently meeting. Children's Choir is beginning in July 2021. We hope to resume our youth music and drama activities in the Fall of 2021.
Children's Choirs

meet on Wednesdays at 6:00 pm beginning July 7th, 2021.

Sanctuary Choir

is open to all adults and students and meets on Wednesdays at 7:00 pm.
We also have opportunities for service for those who are technically gifted! See a member of our Tech Team or our Music and Media Minister to find a place of service as an audio, video, or media technician on our Media Ministry Team. Team members serve 1-2 Sundays each month.