Updated October 25th, 2020
FOR ALL IN-PERSON SERVICES we request that you wear a mask for the benefit of others. Social distancing protocols are in place for seating in all areas. If you have been exposed to the virus or if you have any symptoms, we ask that you please refrain from attending for at least 2 weeks.
Sunday School Classes
will meet beginning Sunday, November 1st. Classes will meet from 10-10:45am. Social distancing will be observed as much as possible and masks are strongly encouraged, especially in smaller spaces.
We currently offer two Sunday morning services at 9 and 11 AM. Attendance is limited to the first 100 in the sanctuary.
W
e continue to offer our Online Service each Sunday at 11am.
We have Children's Church during our 11am service. Parents, please drop your children off at the Chapel prior to the 11am service and then pick them up afterwards. Social distancing will be maintained and older children are encouraged to wear masks.
Also on Sunday's at 5pm is The Man Church, a discipleship group for men, open to all denominations and those with no church affiliation. Visit our Men's Ministry page (click the Ministries link above) or visit our Men's Ministry Facebook page for more information.
Student Bible Study
will meet in person in the youth room beginning Wednesday, September 30th at 6:00pm.
Online Bible Study and Prayer
will continue on Wednesdays evenings at 6pm. Click the Online Services box above to view live services or to watch previous services.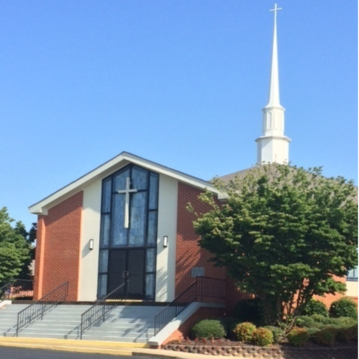 Welcome to our website
Pine Grove Baptist Church is located in Centre, Alabama.
This church is a warm, loving congregation of people who love the Lord and find great joy in worshiping and serving Him. Our worship times are spirit-filled and uplifting. We offer programs and activities to help every believer grow in their faith and walk with the Lord. We desire to make an impact in our community by showing the love of God through our actions and our friendly spirit.
God's Word is central to everything we do. We desire to obey His commands in evangelism and discipleship, and missions.
We hope you will come and visit with us in person very soon. Please click the banner at the top of this page to Plan Your Visit with us today!
Pine Grove Baptist Church ♦ 2765 County Road 22 ♦ PO Box 7 ♦ Centre, Alabama ♦ 1-256-927-3214 ♦ A Southern Baptist Church